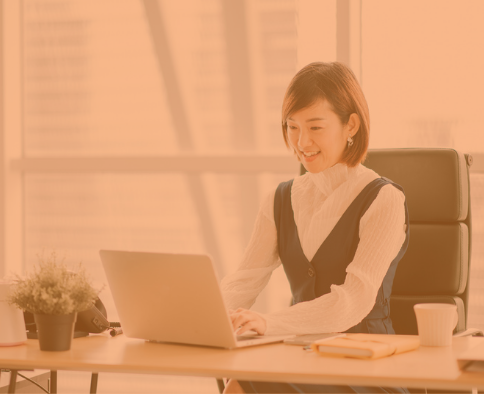 5 Steps to Take When Developing an HR Strategic Plan
When operating a business, strategic plans are crucial to provide objectives and steer the company in the right direction. While a business plan may contain elements such as the mission, vision, and goals, a Human Resources (HR) strategic plan is critical in helping your business succeed in the long run.
A strategic HR plan helps maintain alignment between the organization's goals and HR capabilities. Below, we share five steps to develop an HR strategic plan to help achieve your organization's goals. 
1. Understand the current HR capabilities in place 
The first step is critical to creating a foundation for your strategic plan. Before you can begin to take a step forward, there needs to be a thorough understanding of where the organization currently stands. 
Some questions that you may want to consider analyzing include:
"What are our current strengths and weaknesses?" 
"What are some posing risks to our organization?" 
"How are we measuring our current capabilities?"
2. Future human resourcing needs 
With the understanding of the business's objectives, the next step to an HR strategic plan is to understand what needs are required to help attain those goals. 
Some of the questions you may want to begin uncovering include: 
"What type of culture do we require at our organization to foster this growth?" 
"What type of skills do we need to achieve our goals?" 
"What systems and processes will need to be put in place?" 

3. Identify what the gaps are between current and future HR capabilities 
Once you have reached the third step, there should be a clear outline of essentially what you have versus what you need. By comparing the results from the first two steps, you can begin to resolve the significant gaps in your plan. 
These gaps can be a need for specific skills, a need for a process to be created and established, or even missing specific policies. By identifying the gaps between the present and the future, you can start to understand what human capabilities are required to increase the likelihood of achieving the organization's objectives. 
4. Create potential strategies to fill in gaps 
After you have successfully identified the gaps the organization needs to overcome, the next step is to begin strategizing on how to succeed in doing so. Strategies may be organized and classified by department or categories such as training and developing job roles and roadmaps, or performance measurement. It is also important to classify each strategy by priority and an estimated timeline during this step. 
5. Continuously share and stay close to the strategies
The final component for a successful HR strategic plan is to distribute and share it among the rest of the organization. The best approach to the last step is to begin by sharing the strategies with the executive level of the organization. 
This step may help to refine and alter any changes necessary. More importantly, this step helps fuel motivation and a thorough understanding of the steps required to achieve the organization's business objectives. Once there is an agreement, the strategies should, over time be communicated to the rest of the organization. 
Once the plan is shared, it needs to be monitored closely, and it is recommended to review it at least on a monthly to an annual basis. 
Get the experts at Forward Path Group to help
Our collective group of experienced leaders can help your business grow through the right human capital solutions. Ensure your HR strategic plan is optimized and effective by partnering with Forward Path Group. Contact us today at info@forwardpathgroup.com.